Submitted by

manager

on Thu, 02/11/2021 - 13:40
Liveable cities
Published on
February 11, 2021
The Liveable Cities Challenge and the League of Cities Philippines, in partnership with Globe Telecom, just recently conducted a Virtual Briefing on Bloomberg Philanthropies 2021 Mayors Challenge held last 10 February 2021 (Wednesday) from 10:00 AM - 11:30 AM. 
Our guest speakers, Bloomberg Philanthropies' Michael Odermatt and Centre for Public Impact's Eamon Nolan provided an overview and guide for the Mayors Challenge to Philippine mayors, city representatives, and local experts. Through this briefing, mayors and mentors were able to engage in a very interactive and insightful discussion with our Bloomberg representatives - resulting in a higher level of interest among participants to join the challenge. According to Bloomberg's report, we are pleased to announce that a total of 32 mayors have already signed up for the Mayors Challenge. 
To register and know more about the competition, please visit https://bloombergcities.jhu.edu/mayors-challenge.   
We would just like to inform you that presentations and a recording of the meeting will be sent to all participants via email. Should you have any more questions about the Challenge, you may reach out to Erin Tabangcura (erin.tabangcura@abac.ph) or admin@liveablecities.ph.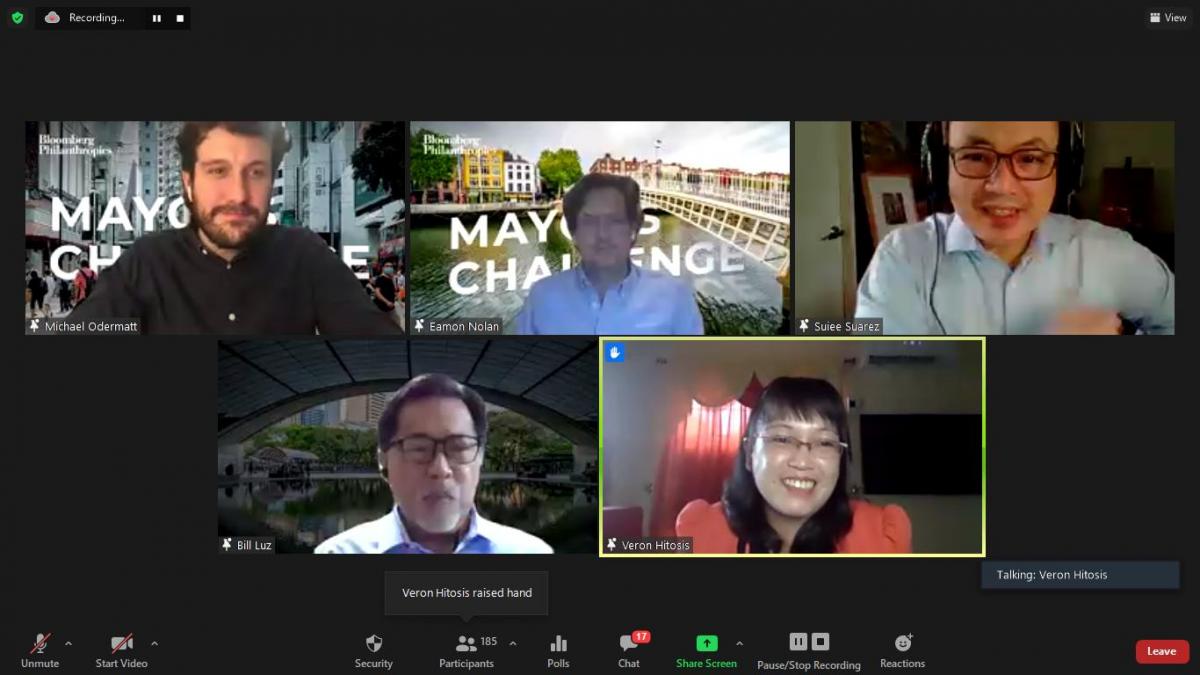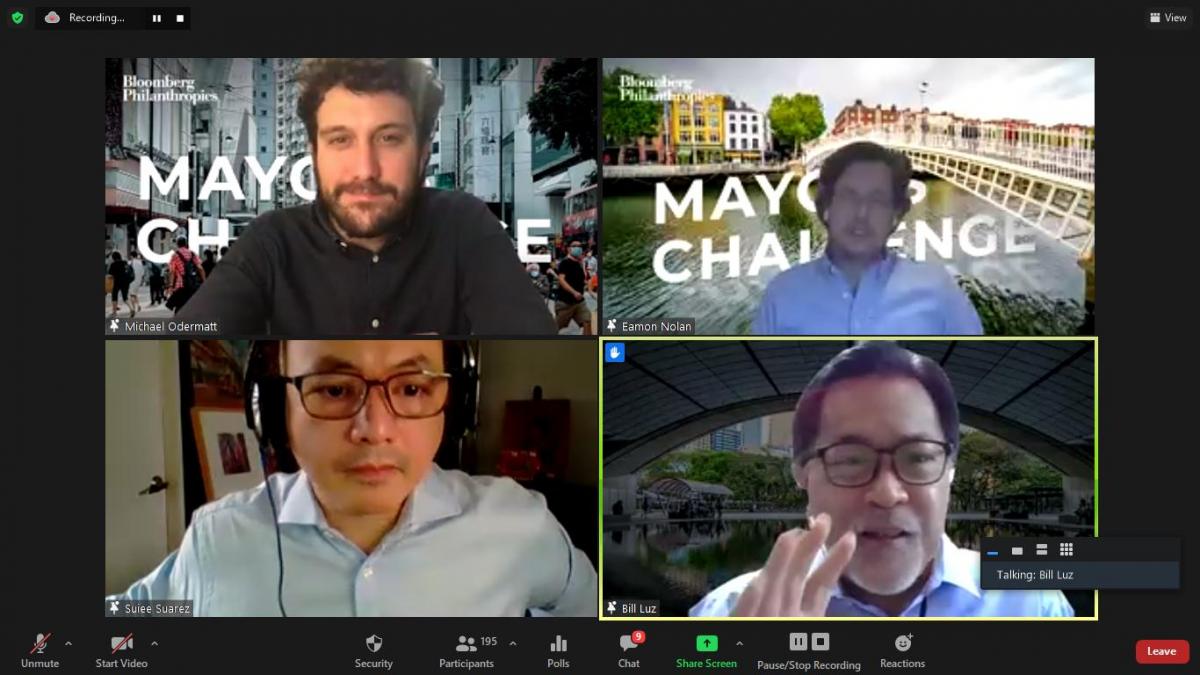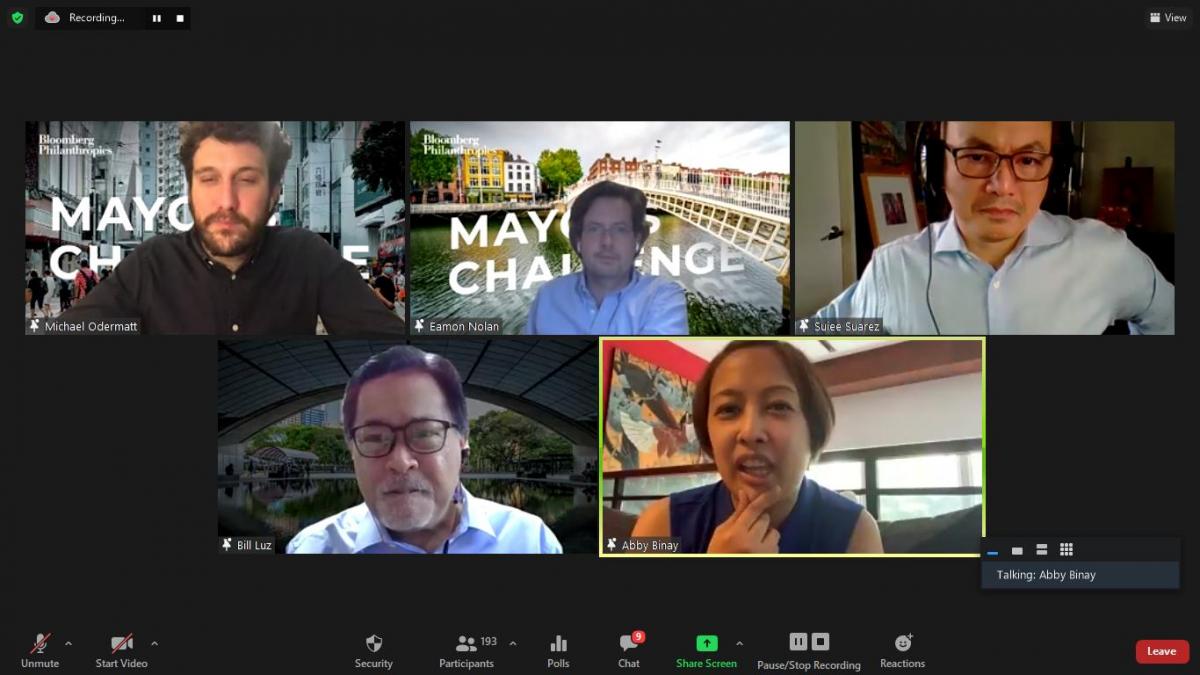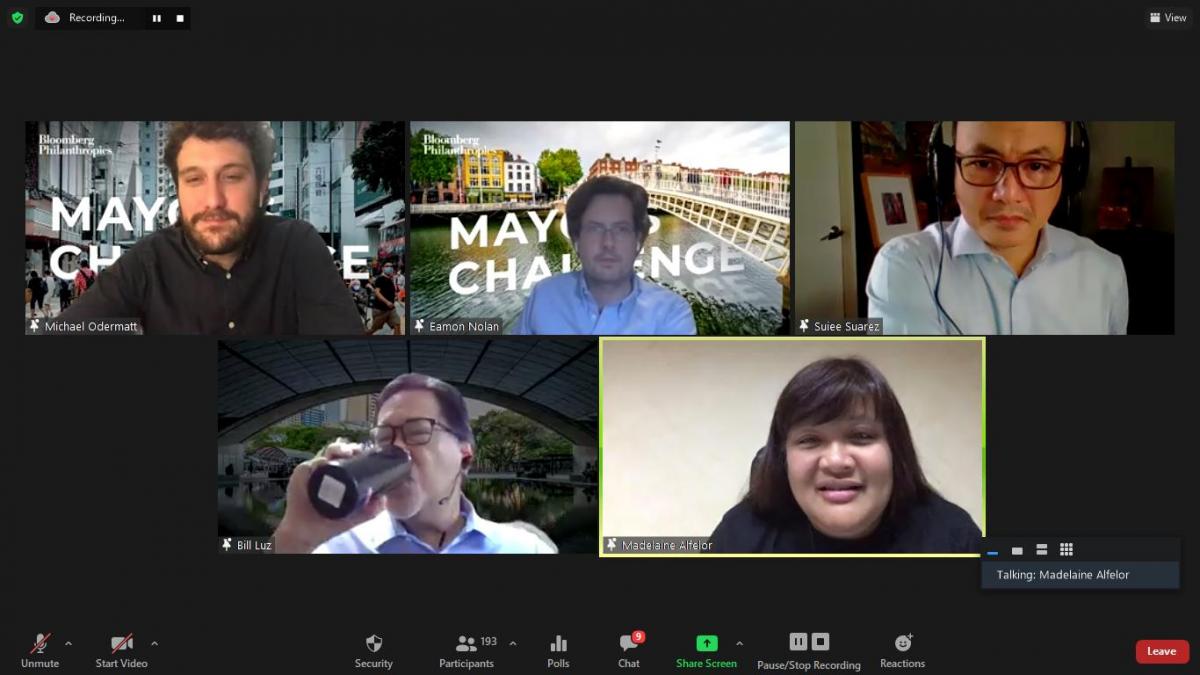 Download

Virtual Briefing Photo 2.jpg