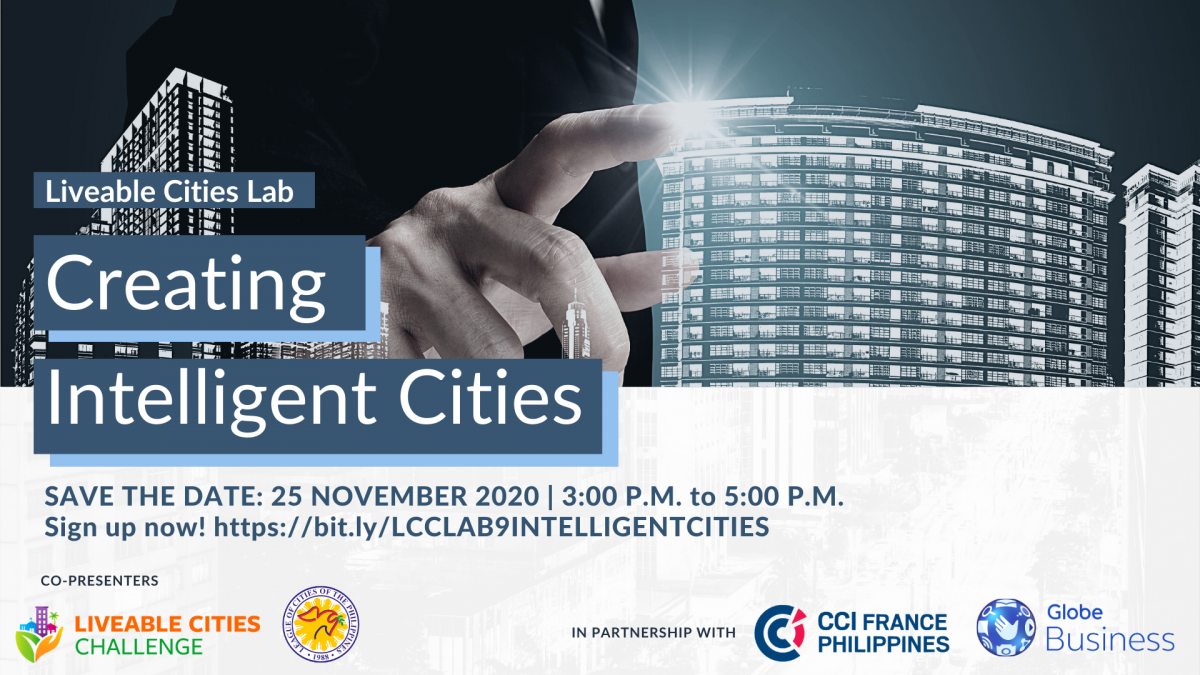 The Liveable Cities Philippines and the League of Cities of the Philippines, in partnership with the French Chamber of Commerce of the Philippines, and Globe Telecom, are pleased to present the Liveable Cities Labs, a series of webinar sessions to gear up cities with knowledge and insights for designing better solutions for their communities.  
Rapid urban growth in the Philippines is an indicator of economic growth. More than half of the world's population live in cities, a proportion that's expected to increase more by 2050. With this, cities have become the center of society's most pressing economic, social, and environmental issues. They face issues on disaster preparedness, traffic congestion, lack of mobility and logistics options, delivery of public goods and services, and a whole lot of environmental, social, and economic problems. But cities must keep their pace in addressing these problems and at the same time effectively manage their limited resources and centralized decisions and actions can take time. But with the current trend and increase of digital technologies and innovation, citizens and local chief executives can easily provide solutions and address problems in their localities. Insights gained from that data are used to plan,  manage assets, resources, and services efficiently; in return, that data is used to improve the operations across the city. This includes data collected from citizens and other sources that are processed and analyzed to monitor things such as traffic and transportation systems, power plants, utilities, water supply networks, waste, crime detection, information systems, among others.
The ninth Liveable Cities Lab will focus on Creating Intelligent Cities. The discussion will revolve around how do we kickstart our cities to be intelligent and the importance and the value of data for cities. 
The lab on Creating Intelligent Cities will be on 25 November 2020 (Wednesday), 3:00 - 5:00 p.m. 
Sign up now! https://bit.ly/LCCLAB9INTELLIGENTCITIES 
Should you have any questions/inquiries regarding this event please feel free to email us at admin@liveablecities.ph 
 
Thank you and we look forward to your participation!